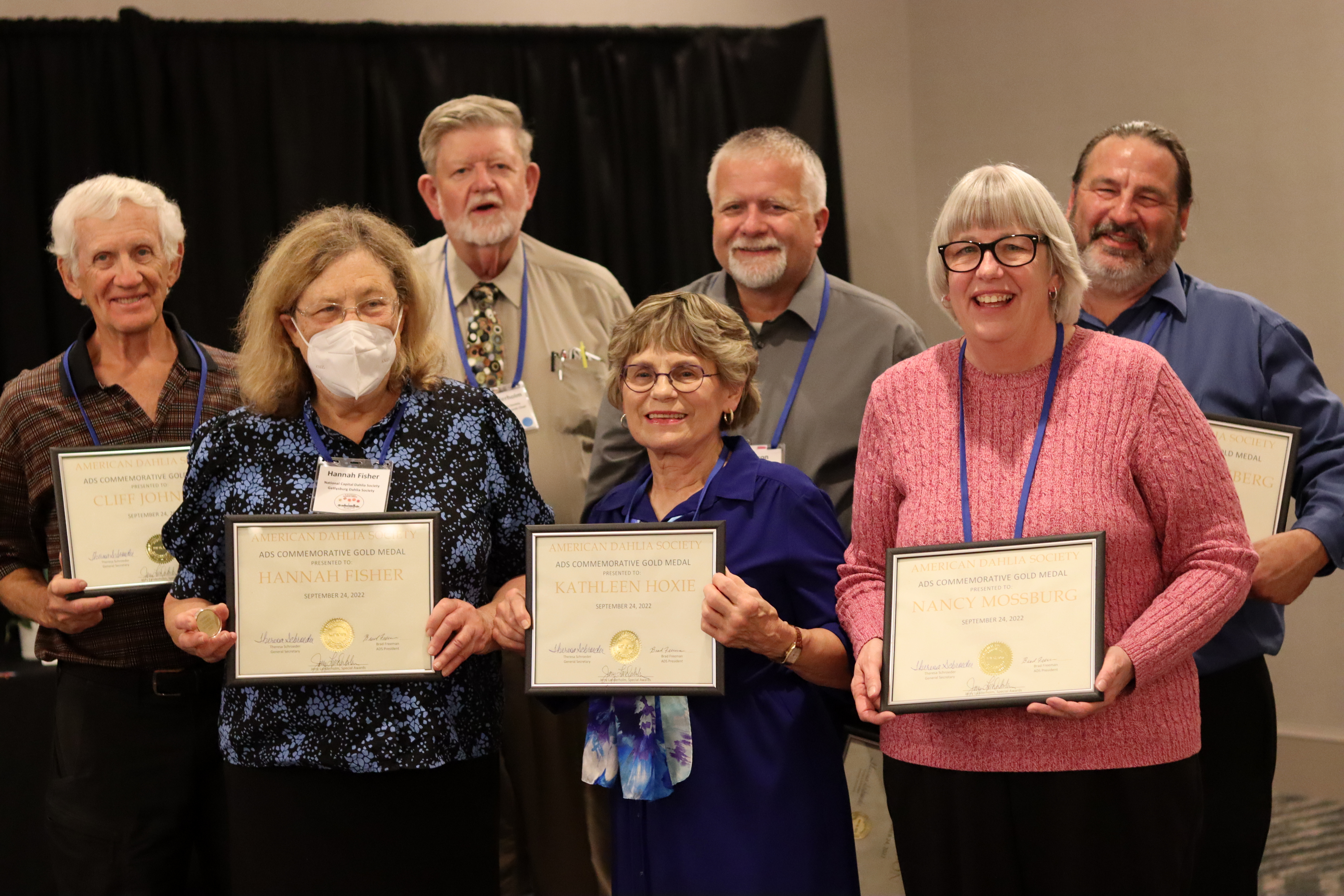 From time to time, the ADS finds it appropriate to honor individuals who have made extraordinary contributions to the objectives and the successes of the ADS or to the dahlia. The criteria for the various awards are summarized as follows:
The ADS Gold Medal
Awarded to individuals who have made significant, enduring, and/or extraordinary contributions to the ADS. This contribution reflects exceptional time, effort, dedication, financial support, or a combination of these, provided by a person to further the purposes and programs of the ADS.
The ADS President's Award
This award is given largely at the discretion of the ADS President. The intent is to recognize individuals who have gone far beyond being simply interested in dahlias. It identifies people who have seriously promoted the dahlia and who have been especially supportive of the community of dahlia lovers, extending beyond the local society. Being intimately involved with the operation of the ADS is not a requisite.
The ADS Silver Medal
Recognizes people the ADS recognizes as "Dahlia Ambassadors". These are individuals, sometimes from outside North America, who have clearly promoted the dahlia and dahlia activities. Awardees are supportive of North American dahlia members and our activities, for example by attending and actively participating in ADS National Shows.
The ADS Commemorative Medal
Is typically given to people in recognition of special contributions directed to ADS activities. It may also be given to foreign societies for their use as awards at shows and other events as they deem appropriate. This medal may also occasionally be used as a promotional piece.
The Awards Committee retains the responsibility and the authority to use their discretion with regard to the choices and the timing of the awards.