Welcome to the American Dahlia Society (ADS) Website
New to our site? Please visit our welcome page.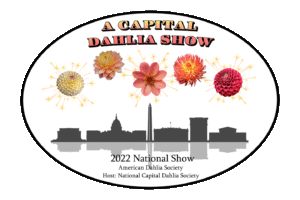 Each year the American Dahlia Society (ADS) has a national show somewhere in north America hosted by a local society. National shows are many years in the planning stage. The folks at the National Capital Dahlia Society have been hard at work planning the 2022 show. The ADS now proudly announces the 2022 show. Visit the National Show website for details. And check back often for new information.

The American Dahlia Society welcomes
Burlington Dahlia Society
a new participating society in
Burlington, North Carolina

Recently, the Columbus Monthly featured Dick Westfall and Jason Fairchild. See the article.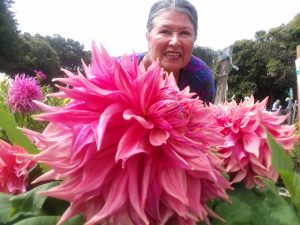 "The Craftsmanship Initiative is dedicated to reclaiming craftsmanship's principles of excellence, beauty, and durability as a pathway to a more sustainable world. The flagship venture of the initiative, which operates as a non-profit, is Craftsmanship Quarterly, a multimedia publication that focuses on master artisans and innovators whose work informs our quest." (Quoted from their website.) They have featured our very own Deborah Dietz, Dahlia Society of California. See this really well written and in-depth article.

Member opportunity – see the Member Info Page for more information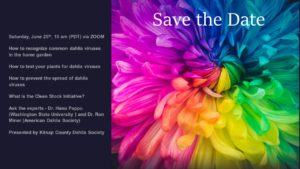 Dahlias are in the news
… on the Washington State University, College of Agricultural, Human, and Natural Resouces Sciences news page. See the article, Citizen science: Dahlia growers team up with WSU virologist to stop viral diseases' spread. See other news sources featuring dahlia articles on our Dahlias in the News page.

See previous home page feature stories.