Welcome to the American Dahlia Society (ADS) Website
New to our site? Please visit our welcome page.

Member Alert
The donation envelope included with the September Bulletin has a slightly incorrect address. The road name should be Piggott Bottom Rd.
The complete address is, 38430 Piggott Bottom Rd, Hamilton VA 20158.


Thanks West Michigan Dahlia Society
for hosting the the 53rd ADS National Show.
Great job!!
Check out the video produced by Bob Schroeder.
Follow-up Report Honor Table Sponsorships/Memorial Awards
See you in Wenatchee – 2020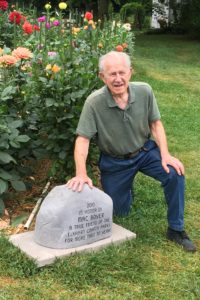 Friends of the Elkhart County Parks recently honored McQuithy "Mac" Boyer, long time ADS member and past Treasurer. See details

It's time to renew your ADS membership!
You may renew or join "at large", but for more fun and a local connection, join ADS via a local society. For more information click here.

See previous home page feature stories.