Welcome to the American Dahlia Society (ADS) Website
New to our site? Please visit our welcome page.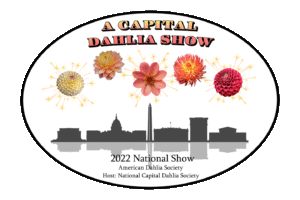 Each year the American Dahlia Society (ADS) has a national show somewhere in north America hosted by a local society. National shows are many years in the planning stage. The folks at the National Capital Dahlia Society have been hard at work planning the 2022 show. The ADS now proudly announces the 2022 show. Visit the National Show website for details. And check back often for new information.

Photo Contest Reminder
Now is the time – grab your camera and capture the beauty of your dahlias. Submit your photos by Dec 15th ,2022 to photocontest@dahlia.org . Contest details here.

See previous home page feature stories.