Norma Jane (Ehret) Boyer passes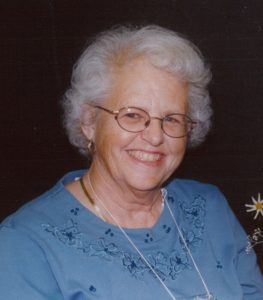 The following was posted at www.stemmlawsonpeterson.com:
Norma Jane (Ehret) Boyer, born September 7, 1931 in Elkhart Indiana to Yale and Elanor Ehret. Norma passed away peacefully at home on April 25, 2021 with family, as a result of another stroke.
Norma graduated from Elkhart High School in 1949, then attended Ball State College and graduated from Western Michigan College in 1953 with a degree in education. After a 3 month sabbatical in England she began her teaching career at Roosevelt School in Elkhart.
After a long engagement she married Mac Boyer (who survives) in Elkhart May 22, 1955 at the First Presbyterian Church. Several years after their marriage, Mac and Norma began their family with Norma being a stay at home mom with Sean Boyer, Stephanie (John) Wright, and Kevin (Jean) Boyer, all in the Elkhart area. When the youngest child began school Norma returned to teaching at Beardsley Elementary School, where she taught until her retirement. She continued her education while teaching, earning her Masters degree from Indiana University South Bend. Norma has four grandchildren, Clark Wright, Riley Boyer, Darcy Boyer, and Alex Boyer, and one great granddaughter Milah Boyer.
Norma was very musically active, singing solos in community events and with the First Presbyterian Church choir, and a member of the Matinee Musicale. Mac and Norma began growing dahlias and became active in the Elkhart Dahlia Society. After participating in many functions of the American Dahlia Society Norma was named as a committee head, a position she held for for 13 years, then later held other committee leadership positions. During their time with the national society they traveled to many dahlia societies in the United States and Canada.
For many years the Boyers were in a Presbyterian study group with three other couples that met often for study and discussion. The group (Vetter, VanDyke and Thursby) often included family events during the year.
Norma did extensive family research on both sides of the family finding that her ancestors participated in the Revolutionary War which led her to join the Daughters of The American Revolution (DAR). Norma served as Regent of the Elkhart Chapter of DAR. She also joined the Elkhart Community Lions and with the Lions Organization traveled to many cities in Mexico to distribute glasses.
Norma traveled on many trips to England and Scotland, and to Switzerland in search of family history there, and to many more countries in Europe, Africa, Australia, New Zealand, as well as Hawaii. They also took a number of cruises to the Caribbean, Panama Canal and more.
A 2005 stroke slowed Norma, after time the effects of the stroke began taking a toll. Norma was proceeded in death by her parents and her brother Dean Ehret.
Visitation will be 4 to 7 pm Friday April 30, 2021 at Stemm-Lawson-Peterson Funeral Home, 1531 Cobblestone Blvd., Elkhart, IN 46514. Graveside services will be 10:30 am Saturday May 1, 2021 at Oakridge Cemetery in Bristol, IN.
Memorials for Norma may be given to National Society Daughters of the American Revolution, William Tuffs Chapter, 22532 Winchester Drive, Elkhart, IN 46514.
Online condolences may be made to the family at www.stemmlawsonpeterson.com
******************
Those of us in the world of dahlias remember Norma for her many contributions to the dahlia. Norma and Mac were a team of dahlia leaders in the American Dahlia Society (ADS), the Midwest, and Indiana. Mac and Norma enhanced the annual Classification and Handbook of Dahlias during years when technology was minimal. Norma was ADS Historian and Mac's aide-de-camp when he served as President. During an era when women mostly were seen but not heard Norma spoke out with a wealth of knowledge that moved the ADS forward. She and Mac were awarded the ADS Gold Medal, and its Lifetime Achievement Award. If we could have given them anything else, we would have done so.
They grew dahlias since 1956 near the corn fields and won many prizes at local, Midwest, and National Shows. Their blooms of Hamari Accord were among the fines dahlias ever seen. Mac and Norma hybridized new cultivars with the "Manor" prefix including Manor Dawn, Manor Sunset, and Manor Jubilee. For years they oversaw the ADS Trial Garden in Bonneyville Mill and were honored by the city.
Norma and Mac had a long love affair with each other and with the dahlia.
Rest in peace dahlia friend.