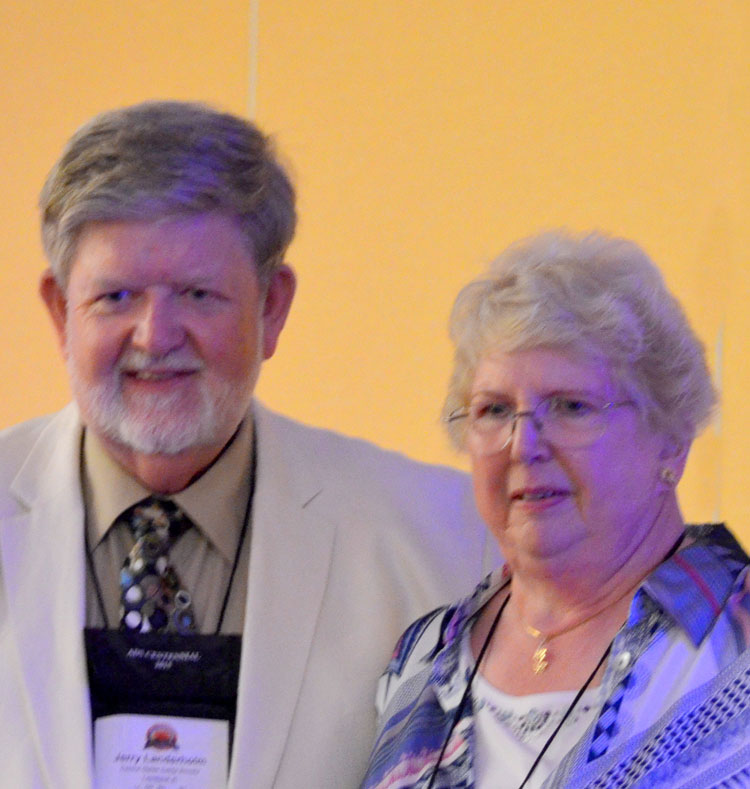 When reading through dahlia show reports in the North Atlantic region, Marjorie Schnerr's name is frequently listed among the winners of higher awards. Marge is a proven and successful grower and exhibitor.
She has worn a number of hats locally and she continues to serve as a regional member of the ADS Classification Committee. Her home society is the Connecticut Dahlia Society,
Marge dedicates herself to being an educator. She teaches how to grow dahlias and how to grow them in the finest way. The ADS commends Marge for what she has done to benefit the dahlia and dahlia people.
Marjorie Schnerr is befittingly conferred the ADS Silver Medallion.