It is truly a pleasure to present this award to Louis "Lou" Paradise.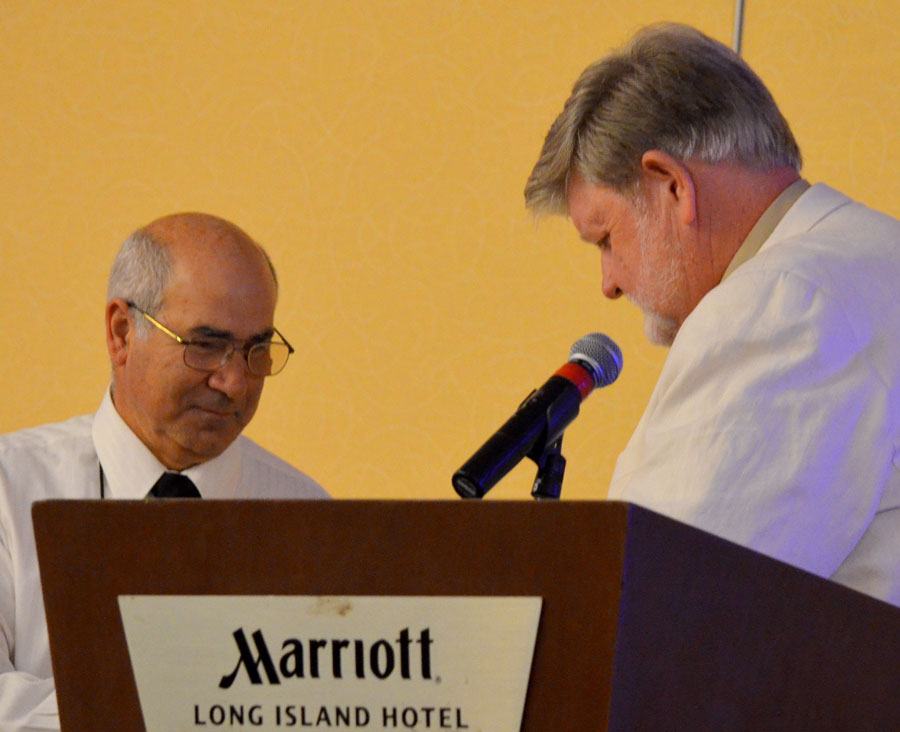 Lou exemplifies what it means to be a dedicated and talented volunteer in an organization that relies so heavily on its volunteers. Taking over the responsibilities of Classification Chair beginning in 2007, Lou has given the ADS a one-hundred percent effort in this role. That's nine years of compiling a new Classification Handbook for the following year and all the data collection and a myriad of other responsibilities that go along with it. All this has been accomplished while deadlines were looming.
During Lou's tenure, we converted from the 3-digit to 4-digit classification system; a serious departure from our previous time-tested system. This change made provision for the future in many ways and it's doubtful anyone would advocate going back to the old system. Lou will give credit to others, however we know that it was Lou Paradise who made us believe that we needed to make the change.
Remarkably, Lou has served the ADS while maintaining other full-time employment. The dahlia garden called Dahlia Dell at Golden Gate Park in San Francisco has seen a lot of Lou's time as well, and for a lot of years. It has been referred to the finest dahlia garden in the country. How do you accomplish all of this? By working nights of course and by having a supportive wife like Lynda.
Lou's predecessors in ADS classification were giants in our society and Lou has filled those big shoes. He has carried on this responsibility without a hitch. We owe much to Lou Paradise and we ask that he accept the ADS Gold Medal as a token of our appreciation.