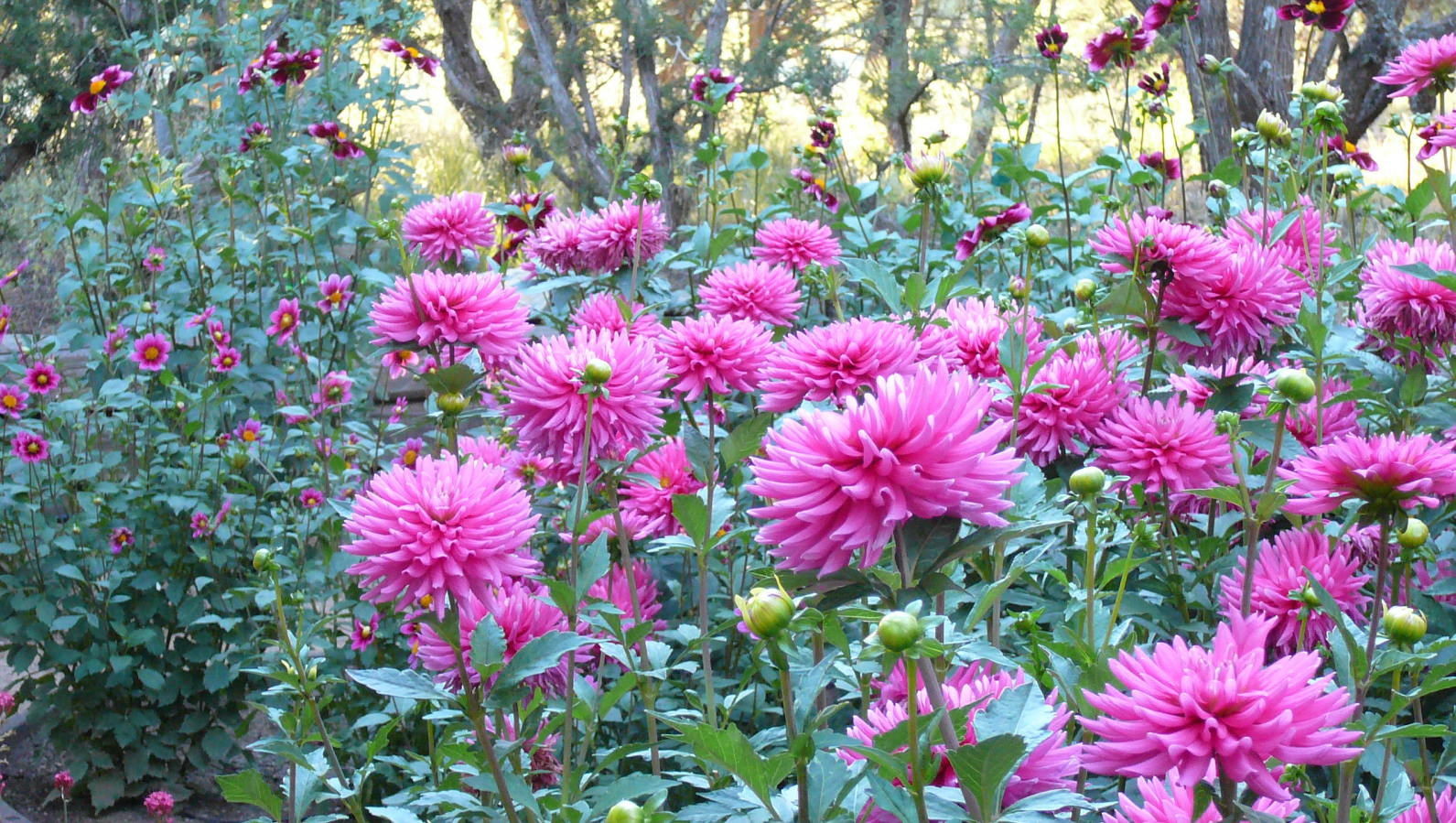 New to our site? Please visit our welcome page.
2023 National Show
View pictures from the show (use arrows below picture). Thanks to Bob Schroeder for the photo gallery.
See show results.
Portland Novice Mini-Show
The Portland Dahlia Society (PDS) hosted the 2023 National Show August 26-27. But before the National they hosted their first ever Novice mini-show at their August meeting. Photos below show some of the participants. The idea was to encourage members who had never shown a dahlia to get involved in showing.
Larry Smith gave a demonstration on staging at the PDS July meeting in preparation and promotion of the Novice show. The show was also heavily promoted in the club newsletter. Experienced novices who have done well in the shows worked with the newbies on staging. Show containers and foam were provided. The turnout was great – more than 10 participants and at least 25 entries. PDS awarded a cash prize and a Section Champ rosette to the winners of the mini-show. All the novices pledged to enter blooms in the Portland National Show.
If you are seeing thumbnails below, click on the thumbnail to see the entire picture.