Thank for voting for your favorite photo in the ADS People's Choice Award. In total, 829 ballots were placed.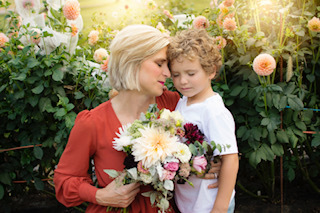 1st Place winner is Photo 24 by Brooke Gordon of Cafe Au Lait, her son, and other blooms..
2nd Place winner is Mike Parrish, Photo 18 (left) of purple blooms including Vasio Meggos, Hollyhill Gloria, and more.
3rd Place winner is Kathleen Brinkman's photo of Milena Fleur with hummingbird, Photo 10 (right).
Congratulations to all!
See a gallery of the entries here.