NCDS and Portland Dahlia Societies Announce 2024 Dahlia Calendar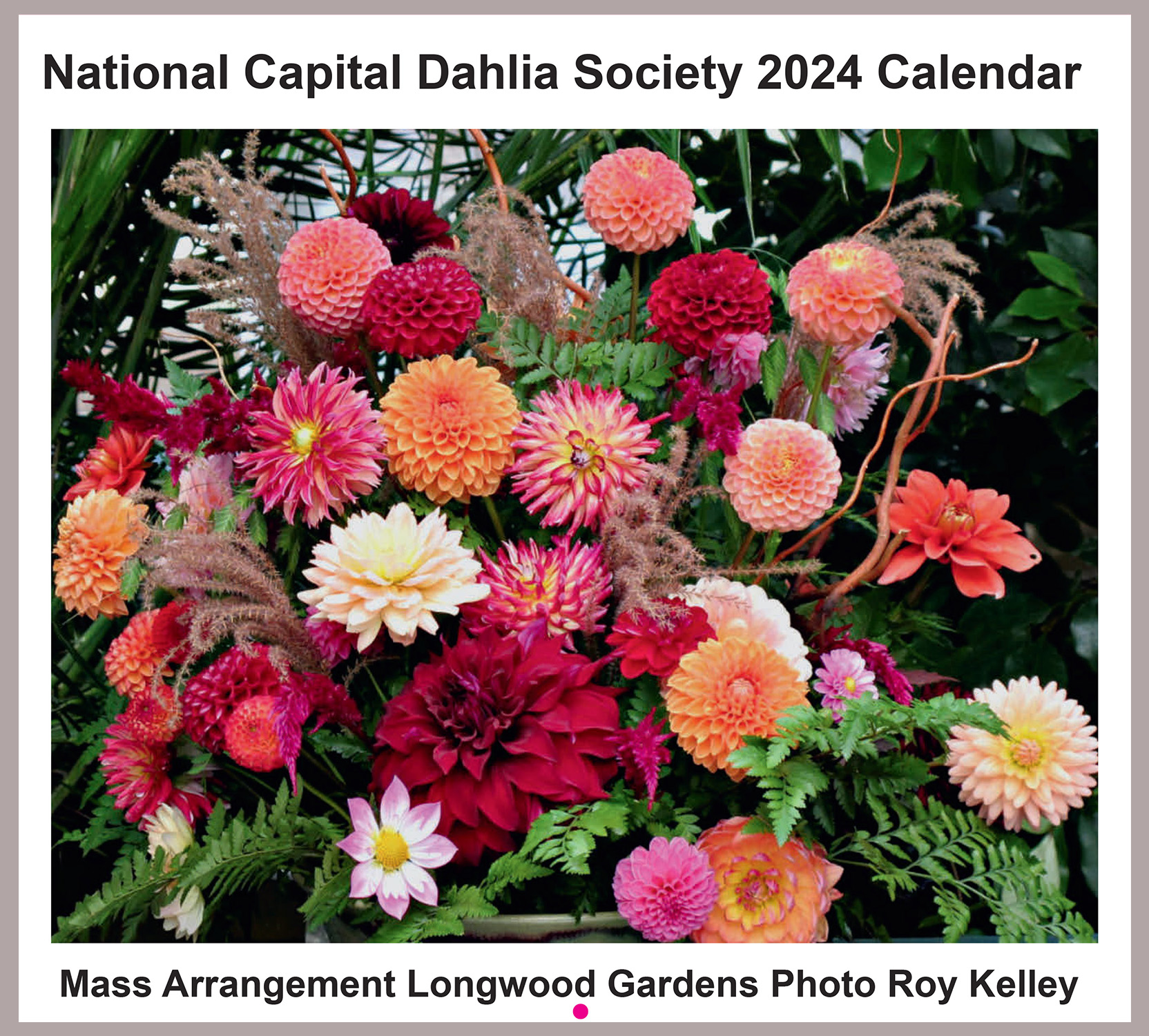 The National Capital and Portland Dahlia Societies are now offering a 2024 dahlia wall calendar, with 16 beautiful photos of dahlias, displaying high gloss images on strong paper. The dahlia calendars will be available from the Portland Dahlia Society at the National Show (in the boutique) and at some other local dahlia shows, for $12 each. Bulk orders are $8.50 to $10 each, depending on quantity, plus cost for shipping. A significant percentage of the sales revenue will go directly to the Portland Dahlia Society (for sales in the Northwest) and National Capital Dahlia Society (for sales elsewhere). For group sales for local dahlia societies or for mail order sales in the U.S., contact Alan Fisher, AfisherADS@Yahoo.com. We hope to work out a way to make calendars available in Canada after the National Show.
Note: to protect the photographers' copyrights, the images here are in reduced resolution so they cannot be used for commercial purposes as posted. The images in the calendar are much higher resolution.
For more complete information about the dahlia calendars, see the ADS and NCDS Facebook pages.