Welcome to the American Dahlia Society (ADS) Website
New to our site? Please visit our welcome page.

Member Alert
The donation envelope included with the September Bulletin has a slightly incorrect address. The road name should be Piggott Bottom Rd.
The complete address is, 38430 Piggott Bottom Rd, Hamilton VA 20158.


Thanks West Michigan Dahlia Society
for hosting the the 53rd ADS National Show.
Great job!!
Follow-up Report Honor Table Sponsorships/Memorial Awards
See you in Wenatchee – 2020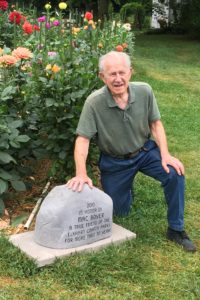 Friends of the Elkhart County Parks recently honored McQuithy "Mac" Boyer, long time ADS member and past Treasurer. See details

2019 The Year of the Dahlia
The National Garden Bureau (NGB), the non-profit organization promoting gardening in North America on behalf of the horticulture industry and its members, has announced that they have selected the dahlia as the bulb crop of the year for 2019. The NGB "Year of the" program chooses flowers and/or plants specifically for the North American market that are easy to grow, genetically diverse, and with a lot of new cultivars to showcase.
Please see the ADS President's Call to Action regarding this honor.

See previous home page feature stories.